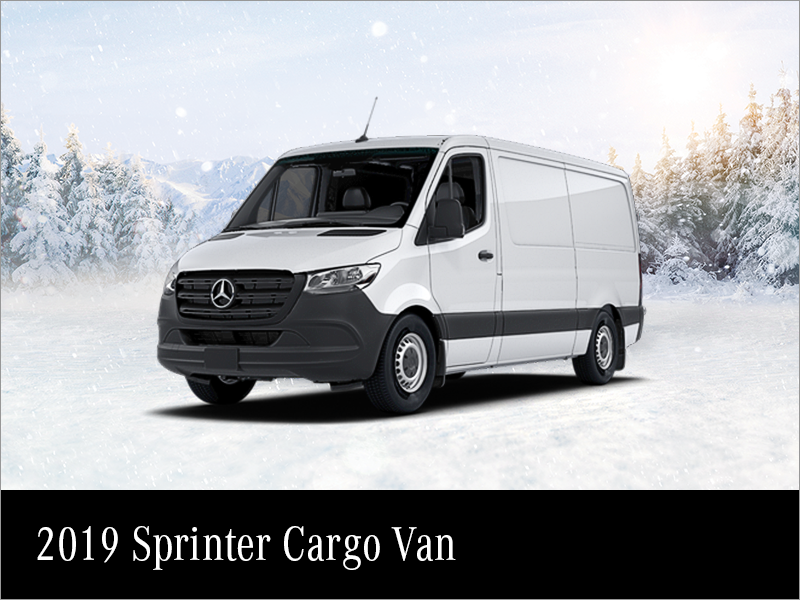 Lease the 2019 Sprinter 2500 V6 144" Cargo Van from 3.99% APR for 60 months.
Some conditions apply. This offer ends on April 1st, 2019.
Hurry up and book your test drive now!
© Mercedes-Benz Canada Inc., 2019. Offres de location basées sur un fourgon Sprinter 2500 V6 2019 à empattement de 144 po et proposées uniquement par l'intermédiaire des Services financiers Mercedes-Benz (SFMB) sur approbation du crédit pendant une durée limitée. Le taux de location annuel de 3,99 % s'applique à une période de jusqu'à 60 mois. Frais d'immatriculation, d'enregistrement et d'assurance ainsi que taxes en sus. Le concessionnaire peut vendre à prix moindre. Les offres peuvent changer sans préavis et ne peuvent être jumelées à d'autres offres. Voyez un concessionnaire Mercedes-Benz agréé pour les détails ou appelez le Service à la clientèle de Mercedes-Benz au 1 800 387-0100. Les offres prennent fin le 1 avril 2019.
Mercedes-Benz Sprinter Cargo Van 2500 2019